Local handicraft
The Vesuvius handicraft has ancient roots. It brings the traces of a glorious activity with it, at the limit of art, and sometimes has even mingled with it, giving considerable impetus to a real artistic handicraft. Recognized and appreciated for the quality of the workmanship and the use of materials strongly compromised by the presence of such a disruptive neighbour, the Vesuvius handicraft is the result of tenacious work: corals and cameos, lava stone, copper and various metals are engraved, sculpted and forged by skilled hands that are guided by a sincere passion.
Thanks also to the recovery and the functional use of historic sites (Ville Vesuviane), the artisan production is today overcoming the old mistrust of associationism by binding and promoting its products to the highest international levels.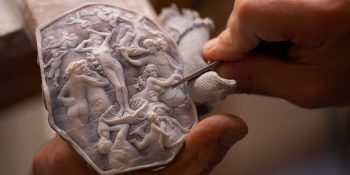 Torre del Greco è riconosciuta da oltre 200 anni come la capitale mondiale per la lavorazione artistica del Corallo e del Cammeo.
Photographic archive of the Vesuvius National Park
Products of the Vesuvius, heart of the Italian food
Apricots of a hundred species, celebrated in the summer festivals in Pollena Trocchia and Sant'Anastasia, Piennolo tomatoes, which locals hang in suspended clusters and preserve until Christmas, cherries, citrus, walnuts and olives are all unique products, rich in salt and sugar, with a marked and typical flavour.
Coda di volpe or Caprettone, Falanghina, Piedirosso, or Per' 'e palummo, Sciascinoso and of course Aglianico are the vines that produce the Vesuvius wines, the Lacryma Christi is among the most well-known Italian wines abroad. And again the Catalanesca, excellent white table grapes brought by the Spaniards and cultivated on the slopes of Somma.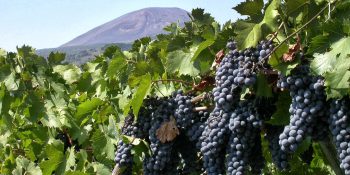 l vino del Vesuvio è un prodotto che entra a pieno titolo nella storia dell'enologia nazionale ed internazionale.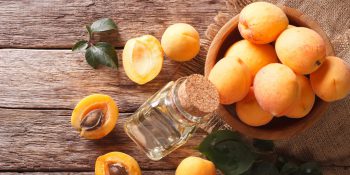 One of the first testimonies of the presence of apricot in Campania is given by Gian Battista Della Porta, a Neapolitan scientist who, in 1583, …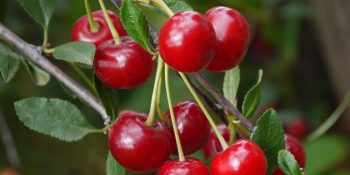 In Campania there is a great tradition for the cultivation of cherries, especially in the province of Naples.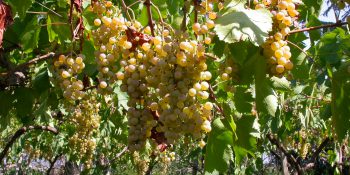 This fruit owes its name to its geographical origin: it was imported from Catalonia by Alfonso I of Aragon in the fifteenth century and planted …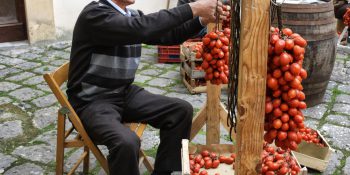 The cultivation of the Piennolo tomatoes on the slopes of Mount Vesuvius undoubtedly has ancient and well-documented roots.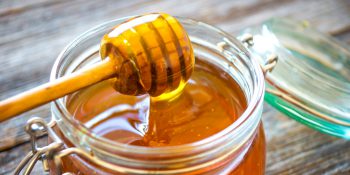 Among the woods of Somma Vesuvius one of the best honey of Italy is produced. Honey has remote origins, it was already known to the ancient Egyptians …