The Vesuvius National Park is a world of biodiversity to explore step by step. Plan your visit to the Park and choose whether to hike through the trails surrounded by the green or visit the Gran Cono of Mount Vesuvius for an unforgettable experience.
The paths
The Vesuvius National Park consists of 11 paths for a total length of 54 km of walkway.
The Gran Cono
Going up the path of the Gran Cono is a unique experience, for the thrill of walking along the crater of an active volcano and for the view of Campania and Lazio you can enjoy.
The main route runs along the western side of the crater rim, while an alternative route, under construction, will allow you to travel along the entire circle of the crater with a guided tour.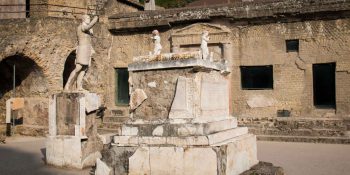 The extraordinary archaeological city of Pompeii, the ruins of Herculaneum, Oplonti, the recent ones of Somma Vesuviana, Villa Regina in Boscoreale, …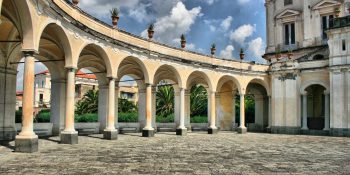 The heritage of the villae rusticae, farms and villa farms is very interesting.
Protected

area

The volcano and its history, biodiversity and territory of the park