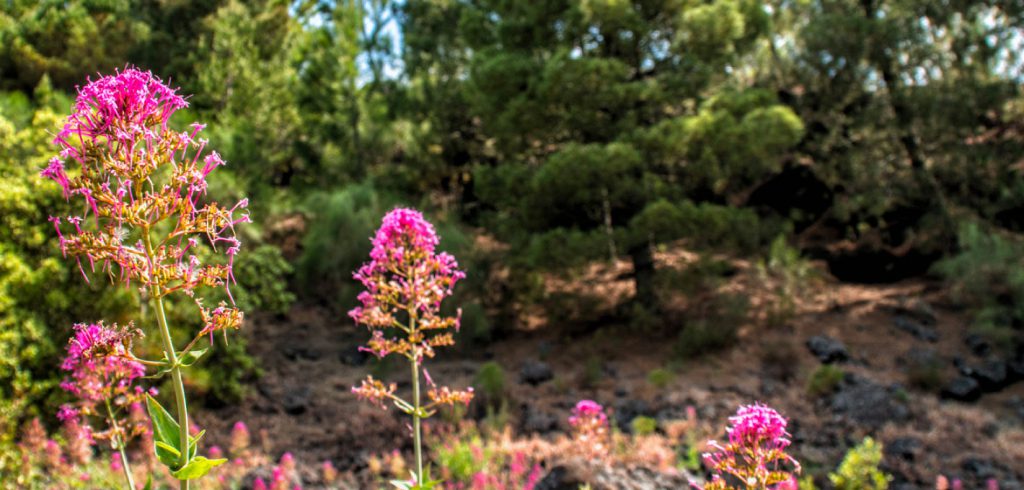 The park's flora
The Vesuvius and Somma territories differ in some environmental aspects and share others, in particular due to the strong anthropization that characterizes the lower slopes of both mountains. As for the differences, the former is more arid and sunny, with a typical and spontaneous Mediterranean vegetation, artificial pine and holm oak forests, which are slowly recovering compared to pine trees and therefore are re-forming the beautiful Mediterranean forest; the latter is more humid with a woody vegetation that resembles that of the Apennine type, with mixed woods of chestnut, oak, alder, maple and holm oak trees; among these we can find, even if rarely, the splendid birch, a very unusual presence in a Mediterranean area.
The colonization of the lava soils begins shortly after cooling down and is due to the lichen Stereocaulon vesuvianum, which has a coral shape and grey colour and is the first living being to settle on the cooled lava, helping the plants develop roots in the soil. It completely covers the Vesuvius lava and gives its grey colour, causing the lava to take silver reflections on full moon nights.
The Vesuvius flora includes as many as 906 different species. It's worth mentioning the Italian maples and alders and the Helicrhysum litoreum, particularly frequent on the Vesuvius, as well as the high number of species of orchids, as many as 23, and the broom with several species: Genista tinctoria and Genista aetnensis, the latter imported from Etna in 1906 and today widely distributed throughout the Vesuvius territory.